One trend that has made a massive comeback in recent times is Mid-Century design from the 50s and 60s. It is in vogue and looks like it is here to stay in its newest avatar – Mid-Century Modern. Whether it's the hairpin legged desk or the Knoll Florence sofa or a neutral tone retro wallpaper, it's a runaway hit these days.
If you want to bring this trend home, wallpapers would be a great place to start. Here's a list of 10 best Mid-Century Modern Wallpaper Ideas for inspiration.
1. Mid-Century Modern Wallpaper – Pattern Play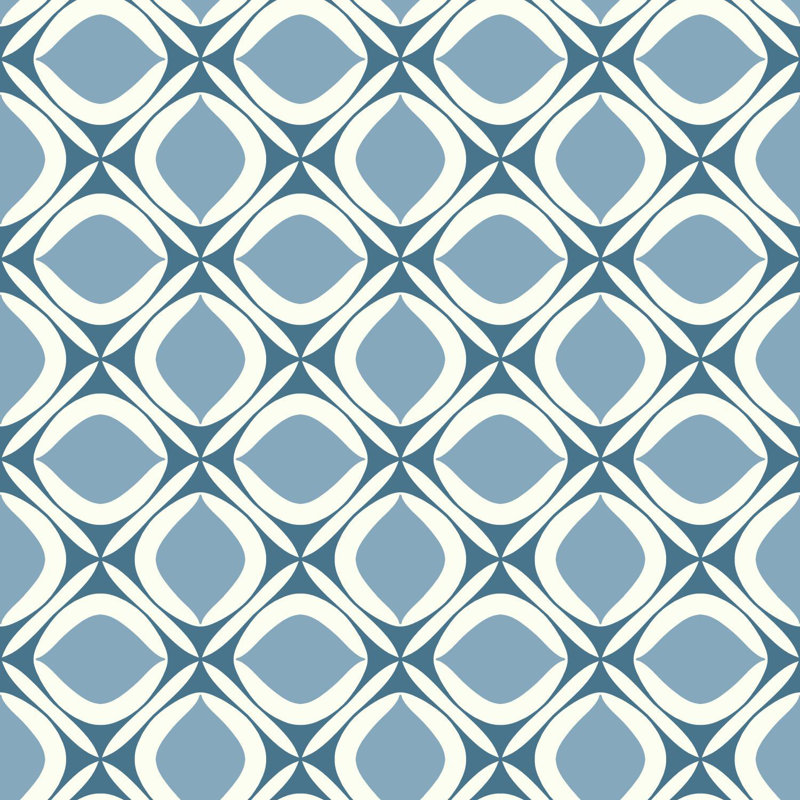 This geometric pattern with a near-neutral color tone gives this wallpaper a modern mid-century vibe. The subtle blue in tricolored inks goes well with mid-century modern furniture. You can paste it all over the room to match up with your furniture. Or just use it on one wall for a little mid-century modern touch. Buy this Now.
2. Botanical Mid Century Wallpaper
Made-to-order, this wallpaper has a botanical design in mid-century shades of green. This Mid-century inspired wallpaper is another way to bring nature-like feeling indoors. Buy this Now.
3. Mid-Century Inspired Polka Dot Wallpaper
Interesting midcentury design and a subtly leathered texture give it a unique vibe. This wallpaper's color further adds to the nostalgia.
Team it with a mid-century modern accent chair and a mid-century coffee table and get transported to another era. This durable and fade-resistant wallpaper will let you live that era's charm for many years. Buy this Now.
4. Geometric Mid Century Modern Wallpaper
The geometric pattern with near-neutral mid-century color palette, this one screams mid-century modern. Whether it's your study with a mid-century desk or a mid-century dresser in your powder room, it will fit right in. Buy this Now.
5. Eclipse Diamond Mid-Century Modern Wallpaper
This geometric wallpaper can add a subtle mid-century charm to your home decor. The eclipse diamond design of this Mid-century modern wallpaper comes in a variety of colors from darker to lighter retro shades. Pick the color that can match with your existing furniture and home decor. Buy this Now.
6. Ikat Print Ogee Mid-Century Modern Wallpaper
The continuous double s-shaped design in ikat print with a cool neutral color palette gives it a distinctive look. Available in multiple retro colors, you're sure to find one that suits your decor. Offering a cozy touch, this is the best mid-century modern wallpaper for your bedroom. Pair it with a contemporary bed for a modern vibe with a mid-century touch. Buy this Now.
7. Kenneth James Eternity Geometric Wallpaper
The geometric starburst pattern in subtly contrasting colors resembles a fireworks display. Though the colors used have neutral tones, the subtle contrast can brighten up the wall. Available in four retro shades, it is sure to go with your favorite mid-century piece of furniture. Buy this Now.
8. Retro Leaves Mid-Century Modern Wallpaper
This is your perfect cocktail of midcentury graphic pattern mixed with contemporary art. Pared to their simplest form, the classic mid-sized leaves and budding stems add the retro zing. This mid-century modern removable wallpaper is perfect for rented apartments. Buy this Now.
9. Eco-Friendly Folk Art Inspired Wallpaper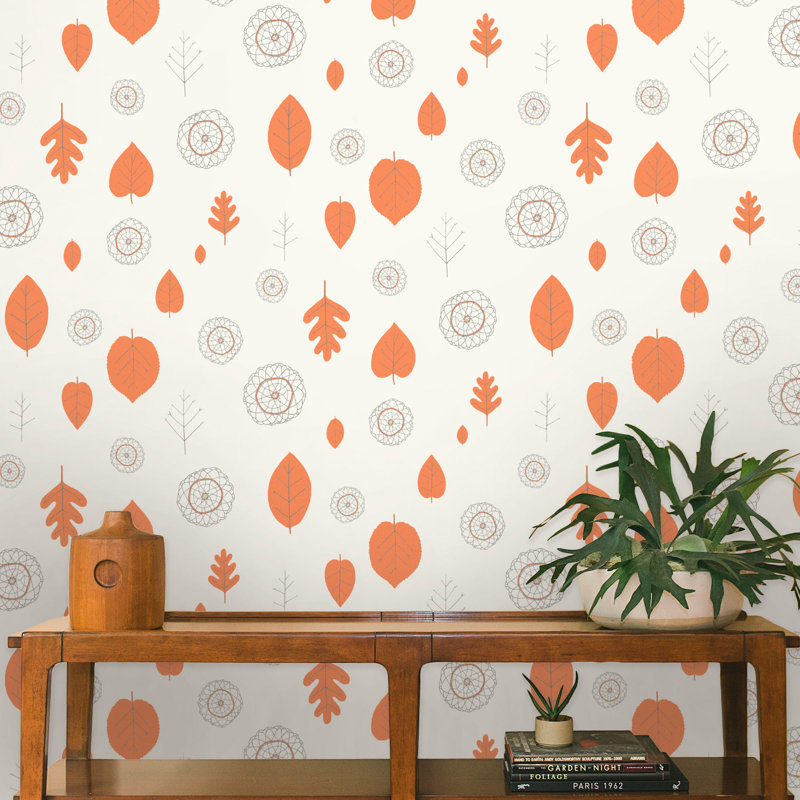 If you're a nature lover, you've more than one reason to like this wallpaper from All Modern. It is hand-painted in watercolor on a sustainably harvested pulp paper with a natural clay coating. The eco-friendly finish and folk art-inspired print can lend an artistic feel to any room.
The neutral base with saturated accent colored leaves gives it a mid-century feel. Pair it with a single color mid-century accent chair and a modern writing desk to complete the look. Buy this Now.
10. Mid-Century Modern Drop Shapes Wallpaper
This is for those who like the mid-century patterns but with the brighter retro accent colors. Pasting it on a single wall to brighten up the room with a retro vibe would be a good idea. For a classy mid-century feel in your bedroom, use it with pared-down single tone minimalist mid-century bed. Buy this Now.
Comments
0