Exposed brick wallpaper can add an element of rustic charm to your home. Whether you're going for a whitewashed, natural, textured or aged look, there's a perfect brick wallpaper to suit your needs.
Here's our list of top 10 best brick wallpaper ideas that can help you add that unique character to your favorite space.
10. West Brookfield Wallpaper
This brick wallpaper comes in a peel and stick format. Installing it will be a breeze even if you have no experience with installing wallpaper.
Another bonus of this wallpaper is that it can be removed without damaging the wall. This makes it the best wallpaper for rented apartments. Buy this Now.
9. Black Wallpaper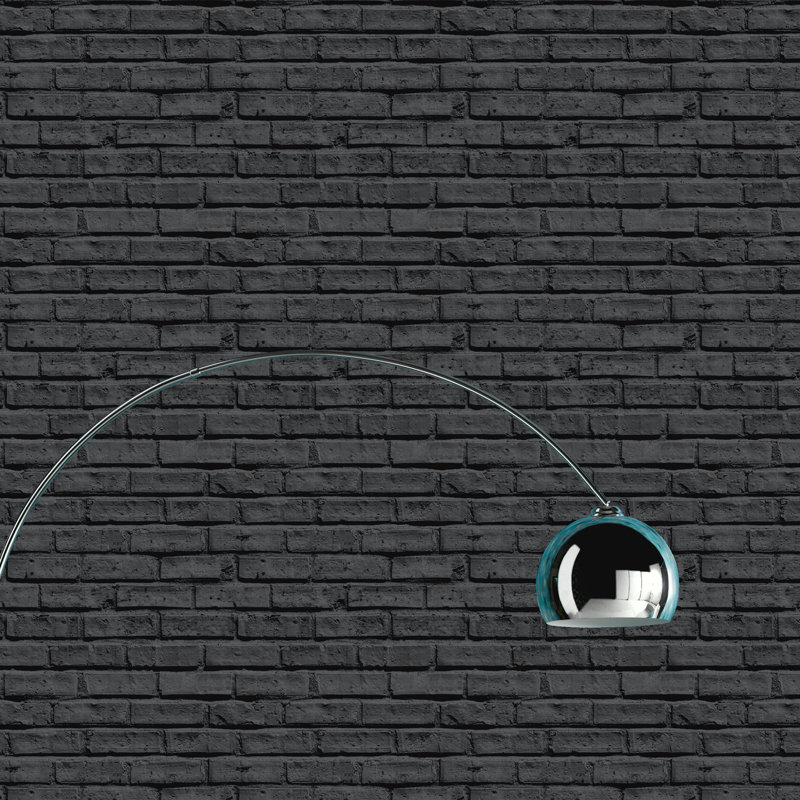 This black wallpaper can give your space the look of an urban loft. It has a realistic-looking finish and is made of eco-friendly material. You can use this wallpaper against a monochrome setting. Buy this Now.
8. Stone Brick 3D Wallpaper
If you're looking for a 3D wallpaper, this option from Blooming Wall may be perfect. This waterproof wallpaper comes in a roll that can cover up to 57 square feet.
The antimicrobial material of this wallpaper prevents the growth of mold, mildew, and bacteria. Buy this Now.
7. White Wallpaper Roll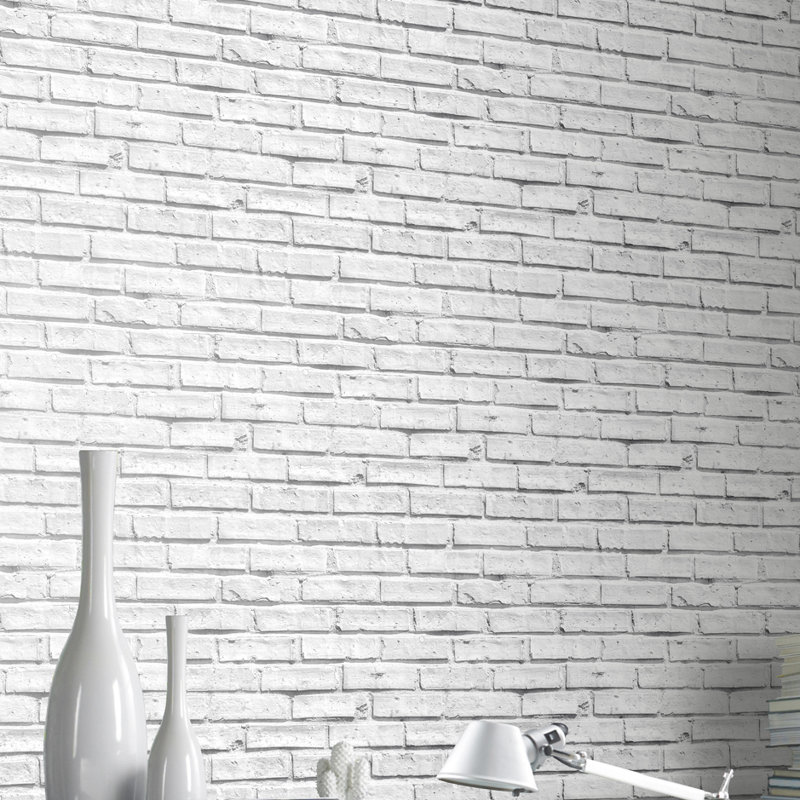 This white wallpaper has the look of painted bricks to give your space a classic and timeless vibe. The easy to install wallpaper comes non-pasted.
This wallpaper is a cost-effective way to add style to your kitchen, bedroom or living room! Buy this Now.
6. Rustic Wallpaper
This is the best wallpaper for those looking for a little exposed brick look. It has a grey washed faux brick color that will make your walls look like real bricks.
Even if you don't have any experience, you don't have to be scared of applying this peel and stick wallpaper. Throw in some rustic home decor for that perfect rustic look in any room. Buy this Now.
5. Worn Out Brick Effect Wallpaper
Looking for a worn-out look? This authentic-looking distressed wallpaper from Birch Lane is the best wallpaper for the worn-out look. This easy to install wallpaper will make your space look like an urban loft with exposed bricks. Buy this Now.
4. White Paintable Brick Wallpaper
This wallpaper in white gives you the option to paint it in any color of your choice. Customize this unique wallpaper to your home decor theme.
Go with the bright colors for a quirky look or subdued neutrals for the mid-century modern vibe. This stylishly textured wallpaper comes in a roll of 32.8 feet and 205 inches wide. Buy this Now.
3. Industrial Rustic Brick Wallpaper
This exposed brick wallpaper gives your space a cozy feeling. You can create an accent wall with this wallpaper giving your home a unique character. Pair it with an industrial or rustic style modern chandeliers to complete the look. Buy this Now.
2. Red Faux Brick Wallpaper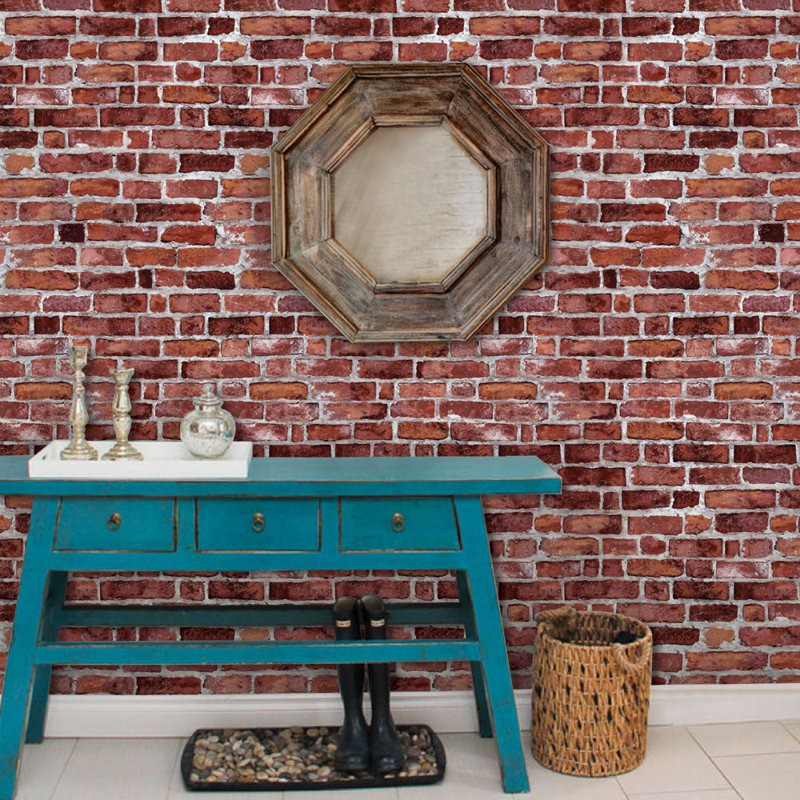 This wallpaper comes in white, red or vintage patterns for a customized look. This easy to install wallpaper can add warmth to any space. You can paste it on the foyer wall and pair it with a vintage storage cabinet and a vintage-looking accent mirror. Buy this Now.
1. Whitewashed Faux Brick Wallpaper
This whitewashed exposed brick wallpaper from Trent Austin Design is perfect for an accent wall. It will add an element of class to any space. It will go perfectly on the wall behind a minimalist modern platform bed.
Each wallpaper roll is able to cover 61 square feet of wall space. The paper uses general wallpaper paste for installation. Buy this Now.
Comments
0