Ottomans have become a part of our lives as foot stools. But like everything else, they had their share of evolution. They now double up as coffee tables, bedroom benches, storage units or fun accent pieces. Small to oversize, they can enhance your space when paired with right furniture or when used on their own. Their versatility is making them popular with interior designers and homemakers alike. We've come up with a list of 10 best ottomans that are both functional and stylish!
1. Accent Ottoman Coffee Table
This ottoman coffee table is as aesthetic as it's versatile. The black quatrefoil pattern on an off white body, creates a lovely contrast. The surrounding nail head trim and dark color wooden legs further add to the style. Standing on sturdy wooden legs, it can also double up as extra seating bench in the foyer or your living room. 
Buy This Now.
2. Trio Storage Ottoman Bench
If you've been looking for ottomans with storage, your search ends here. This set consists of three ottomans with the larger ottoman spacious enough to fit the other two in it. Cushioned lid provides comfort and the solid wood imparts durability to these ottomans. The faux linen upholstery in teal color can add a pop of color to a minimalist decor. You can place all three together or spread them across home for a more uniform look. You can also pair the main ottoman with a contemporary queen size bed for a classy look. Buy This Now.
3. Tufted Shelved Square Ottoman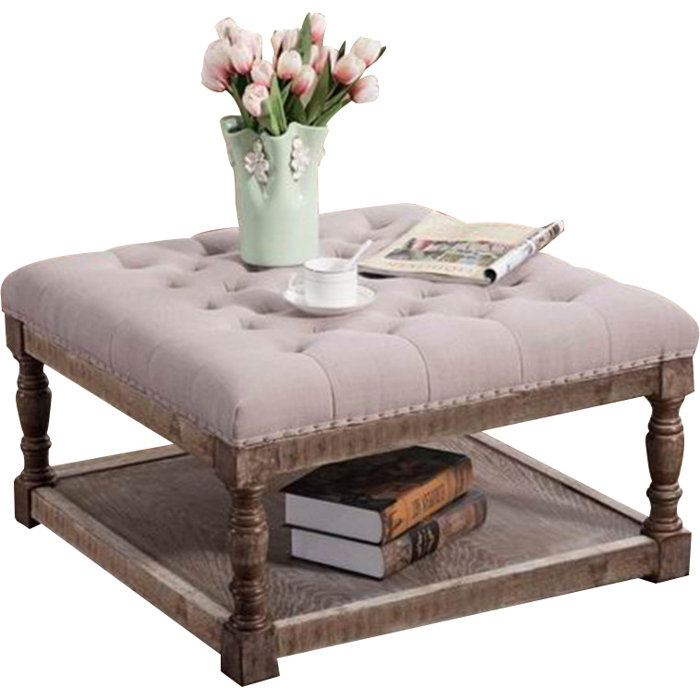 Add a dash of character to your living room with this ash grey ottoman. Made of tufted fabric and traditional wooden frame legs, it is both sturdy and stylish. This plush square ottoman has a storage shelf underneath it. Perfect ottoman coffee table to go with the rustic home decor or farmhouse decor. Buy This Now. 
4. Striped Oversized Ottoman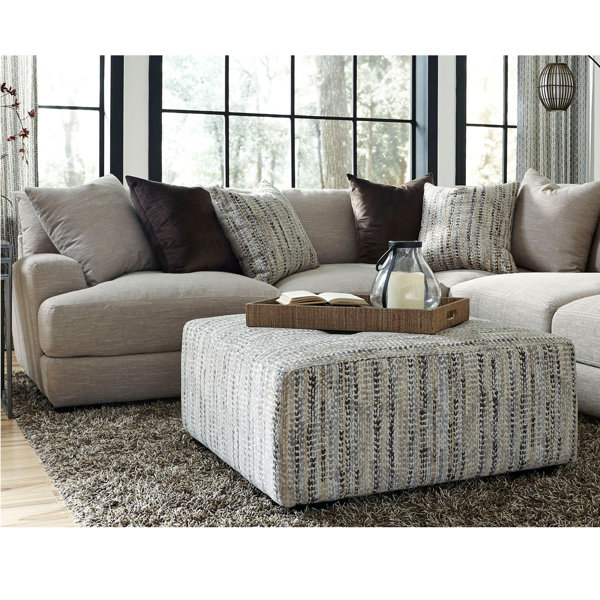 The subtle stripes in beige, black and grey give this square ottoman a contemporary touch. Made of premium conjugate fiber, it provides most comfort and can last for a long time. This oversized ottoman is best suited as a coffee table for your living room. Buy This Now. 
5. Indian Woven Small Ottoman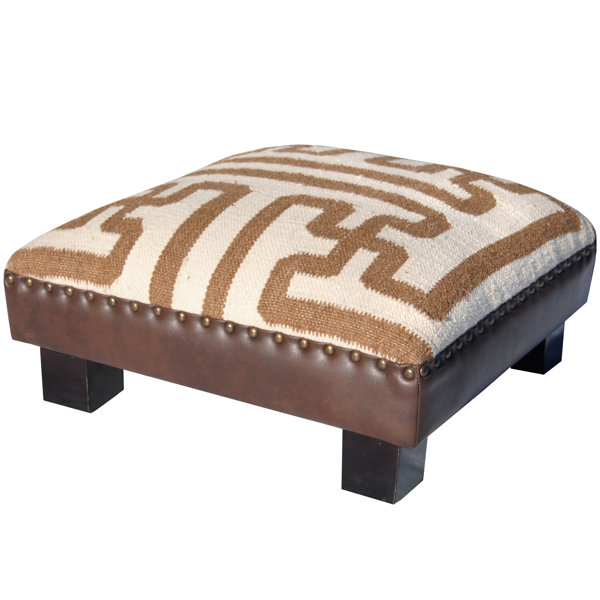 This small ottoman is a product of the craftsmanship of the village folk in India. It's upholstered with hand-woven patterns in the colors of ivory and tan on cotton and wool fabric. The leather panels fastened to the ottoman by a studded nail trim add to the look. This footstool stands on a handmade sheesham wood frame. Buy This Now.
6. Mirrored Cube Ottoman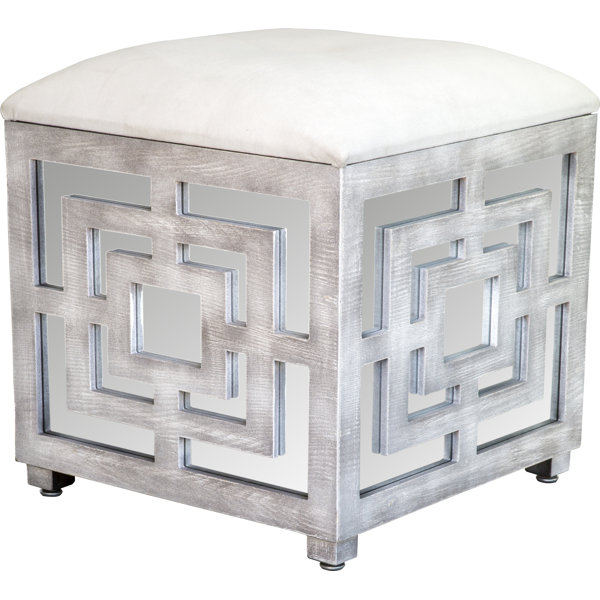 Mirror under a distressed geometric cut out on each side of this ottoman lends it a modern vibe. This cube shaped ottoman has a removable cushioned top lid upholstered in linen. It's one of the best storage ottomans, due to the depth it gets from it's shape. Best suited for homes with modern contemporary decor. Buy This Now.
7. Double-Cushioned Ottoman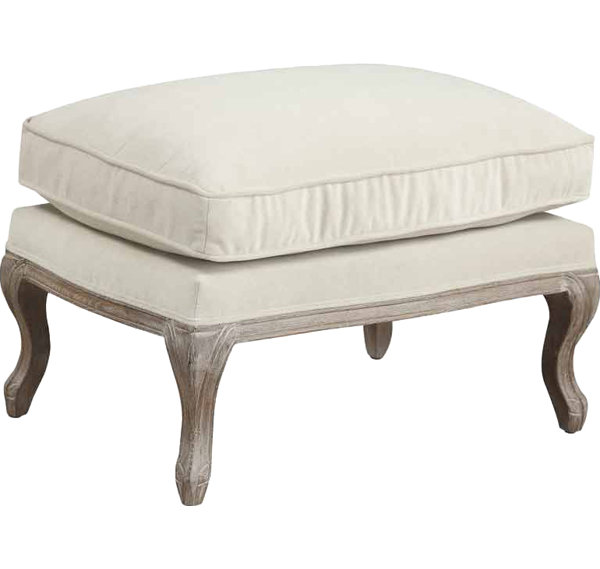 Made of a feather blend and high density foam cushion, this ottoman screams comfort. Coupled with the solid oak wood in a sand grey color with a weathered effect is the neutral upholstery. This gives it chic understated look. Pair this double cushioned ottoman with a neutral shade accent chair for a sophisticated feel. Or combine it with bold colors for a mix-n-match bohemian inspired look. Buy This Now.
8. Cocktail Floral Ottoman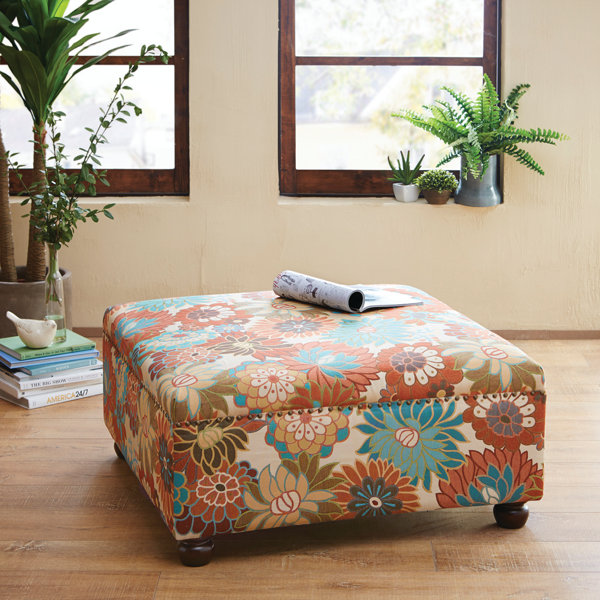 Bring the inner hippie out with this floral ottoman with a palette of oranges, greens and reds by Wayfair. The square ottoman placed in an airy parlor can brighten up the room or can act as a peck table in your patio or veranda. Buy This Now.
9. Round Oversized Tufted Ottoman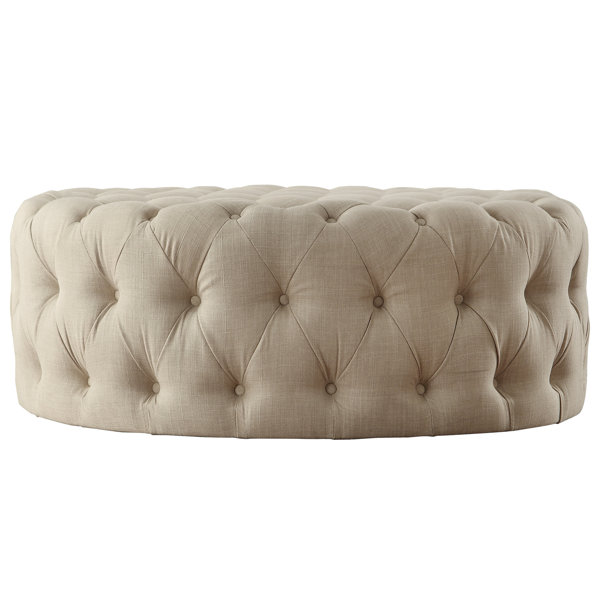 Stuffed with foam, the linen upholstery of this round ottoman coffee table is button tufted. The design makes this oversized ottoman a perfect blend of comfort and style. Use it as a centerpiece in your living room to up the glam quotient. It has hidden wheels which makes it easy to move around. And while you move it around, they don't leave marks or scrapes on your wooden floors. Buy This Now.
10. Bradford Cocktail Ottoman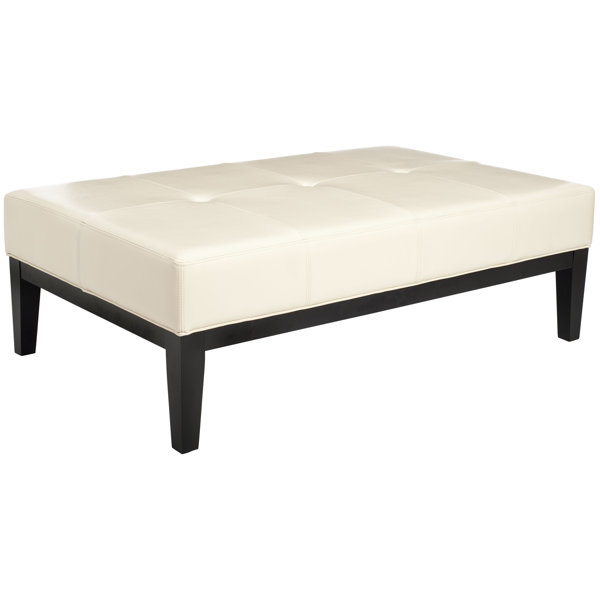 This is one of the best leather ottomans for a home with contemporary minimalist decor. Upholstered in bicast leather, this oversized rectangular ottoman is cream in color. The black finish of legs perfectly contrasts with the cream top. This is your perfect coffee / cocktail table ottoman. Buy This Now.
Comments
0