Modern floor lamps are convenient accent pieces designed for ambient lighting. Their designs accentuate any space in both switched on and off mode. Easy to move around, they not only take a small corner in the room but can make a statement of their own. And when used with other lighting fixtures, they can create a layered lighting effect.
When it comes to choosing the right one for your home, the options are endless. You've got mid-century modern floor lamps, tree floor lamps, arc floor lamps, tripod floor lamps and so on.
Here's our list of 10 best floor lamps that'll make this decision a breeze for you. Take your pick and light up your room!
1. Tripod Mid-century Modern Floor Lamp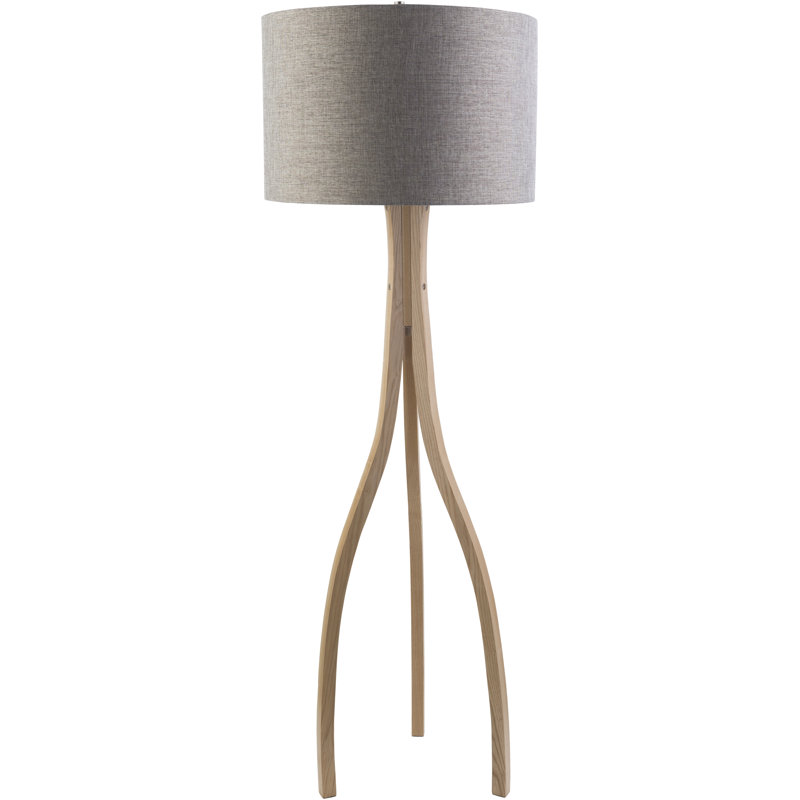 This minimalist unassuming tripod mid-century modern floor lamp exudes class. The smooth wishbone designed natural wood base with a beige drum shade is what sets it apart. It will raise the style quotient of both contemporary and mid-century modern home decors. Buy This Now.
2. Studio Light Modern Floor Lamp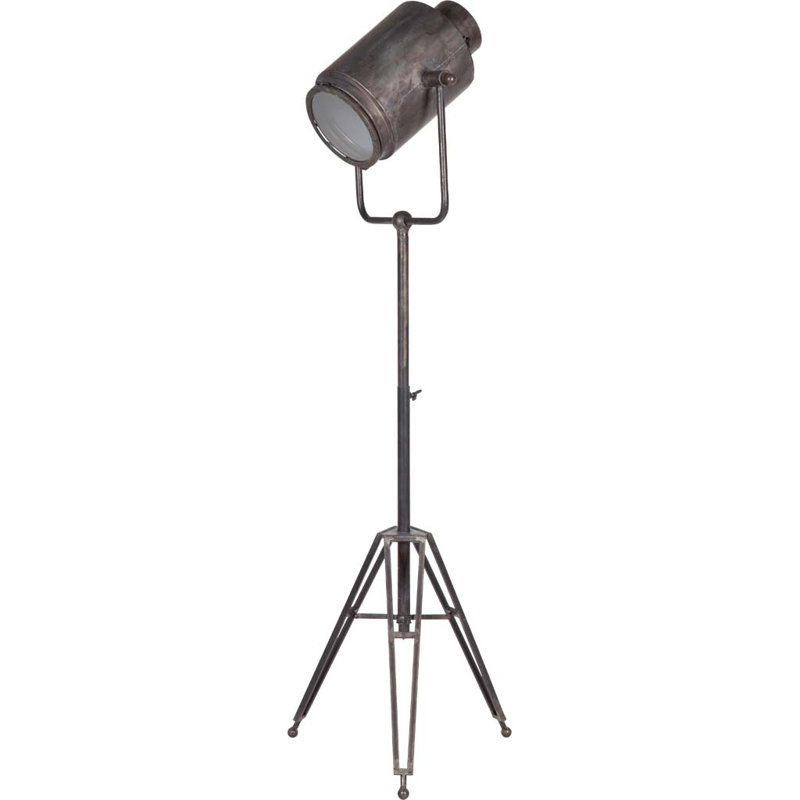 This lamp with a vintage industrial look makes for a statement accessory for any space that you place it in. Besides adding character to your room, this studio lamp gives out a warm low light for a relaxed ambience. Adjustable at different heights, it can look great in small and big spaces alike. This attention grabber is sure to fetch you compliments from your guests. Buy This Now.
3.  Antique Gold Finish Tree Floor Lamp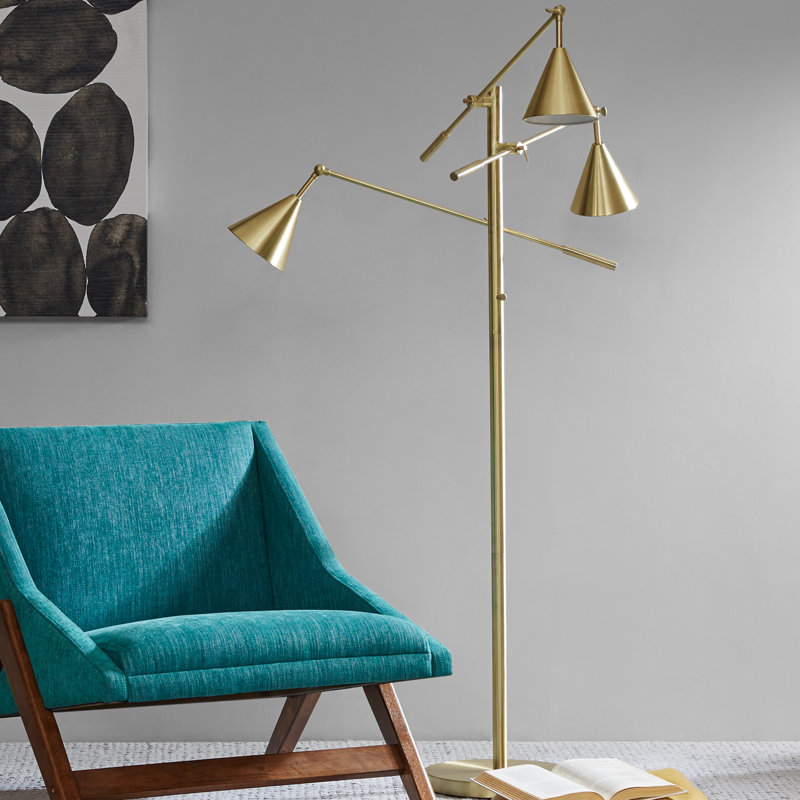 Three lamps branching off from the centre stand in gold finish, this modern floor lamp can brighten up any space even when not lit. Both functional and stylish, this tree floor lamp will be an apt addition to your home office or a study room. Buy This Now.
4.  Fan Shaped Industrial Floor Lamp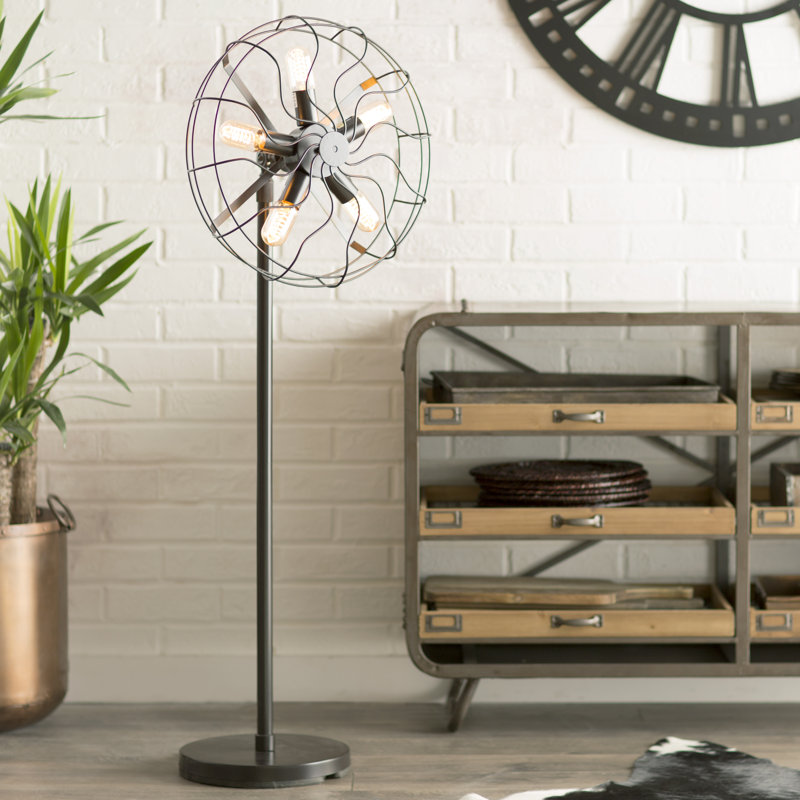 Now this is one floor lamp that is sure to become a conversation starter. Though this modern floor lamp goes best with an industrial design decor, it can add character to any style of decor. Use Edison bulbs for this metal lamp, as they'll complement it's industrial look. Buy This Now.
5.  Contemporary Column Floor Lamp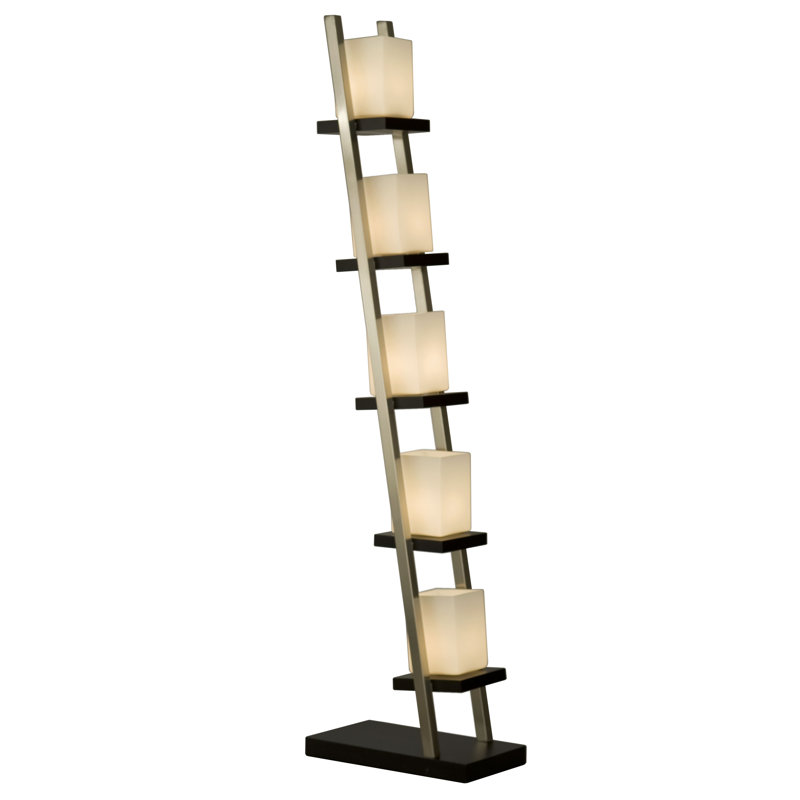 Ladder like contemporary design with square-shaped white glass shades on every step makes it eye-catching. The dark brown finish of this floor lamp helps it to blend with any color scheme and interior setup. This spectacular accent floor lamp gives out a warm, uniform and pristine luminescence. Buy This Now.
6. Alicia Modern Floor Lamp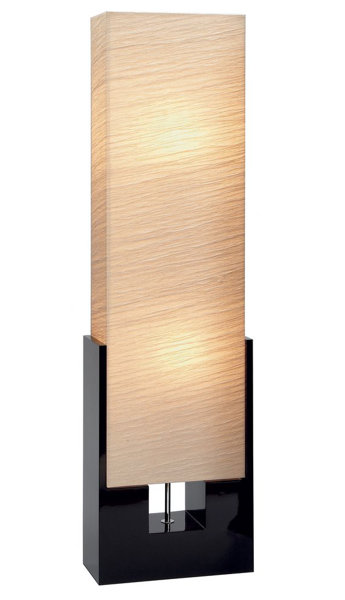 This floor lamp's simplistic design with wooden base and fabric shade gives out a modern vibe. Design aside, it will light up your room in a way that it completely transforms the ambience. Use it in your bedroom, living room or just about any room as it's slim design fits in any corner. Boho, modern, retro or rustic, this modern floor lamp will complement any style of decor. Buy This Now.
7. Modern Floor Lamp with a Stand
If practicality is what you seek, practicality is what you get with this floor lamp with a stand. Adesso shelf floor lamp is a charging station that is stylishly disguised as a lamp. Not only it has shelves to hold your keys and other items, it has two device slots, a USB outlet and an AC outlet. The cylindrical black base with a white fabric shade adds to the ambience of any space. Buy This Now.
8. Arched Mid-Century Modern Floor Lamp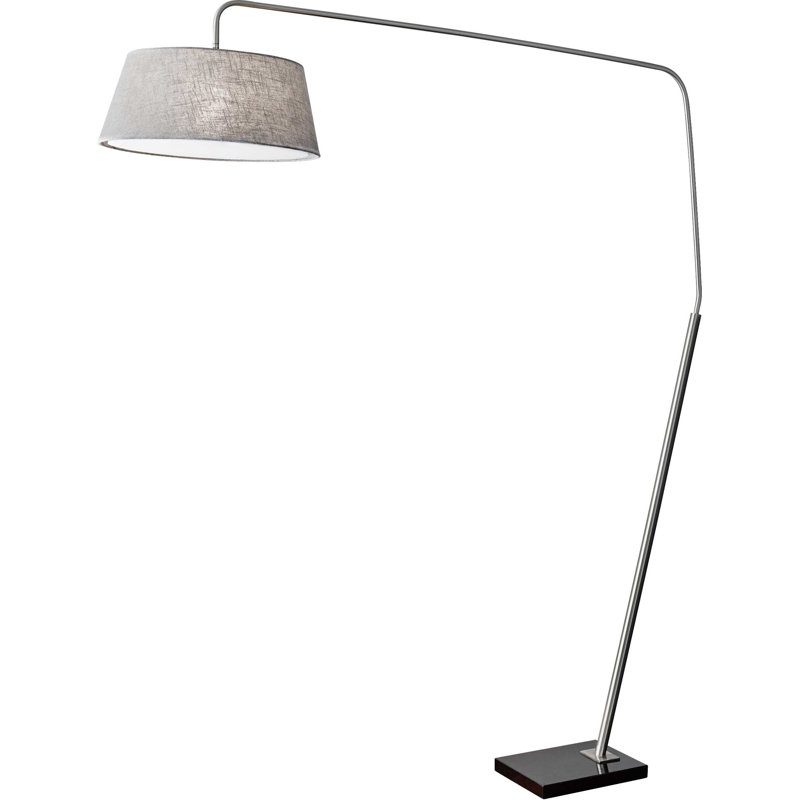 Simple, elegant, functional and stylish – this mid-century modern floor lamp by Adesso is all at the same time. The sleek arched lamp with a gray empire shade is a chic alternative to a hanging light. Black marble base with brushed steel and metal frame further add to its style quotient. This is the best floor lamp for small spaces as the thin, tall, arc design gives a spacious feel to the room. Buy This Now.
9. Modern Floor Lamp in Antique Gold Finish
Thick, staggered metal rings finished in antiqued gold lend this floor lamp a unique look. Topped with a taupe linen shade, this modern lamp can add a luxury feel to your living room. Buy This Now.
10. Minimalist Tripod Floor Lamp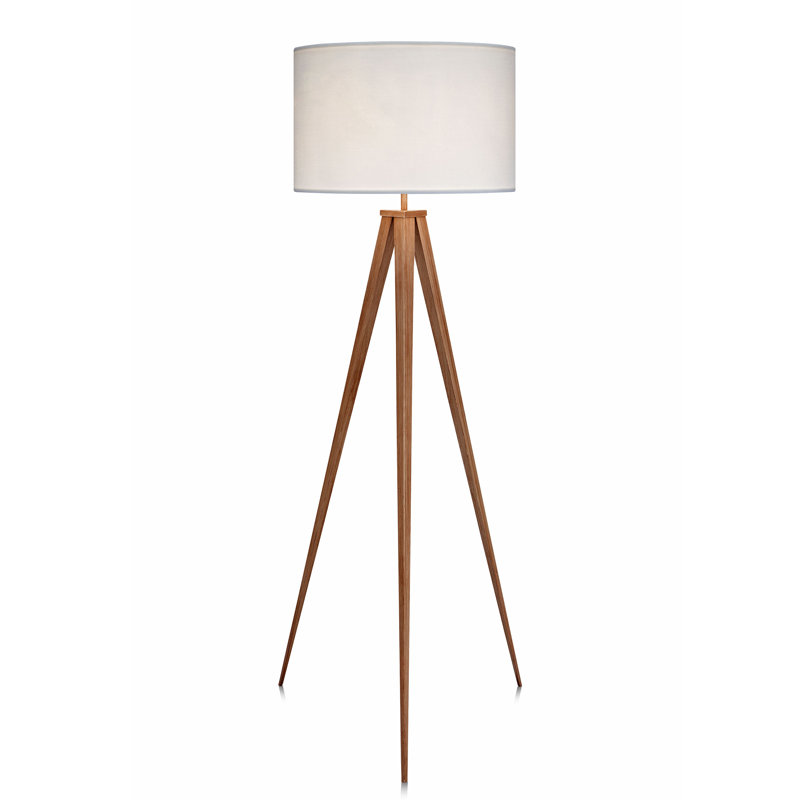 This minimalist lamp in a mid-century modern design is a unique accent piece for a luxurious vibe. Thick iron legs hold this tripod lamp and the lamp shade has fabric and plastic casing. Place it in your living room with your contemporary or mid-century modern furniture. Or use it in your office reception area, pairing it with a mid-century modern accent chair. Buy This Now.
Recommended Reading:
Top 10 Contemporary Table Lamps You'll Love